BEIT SAR SHALOM
Ukraine – 
Here's what you
can do 
Shalom. War has been raging in Ukraine since 24th February 2022. Almost four million people have left their country. Among them are numerous Jews and Messianic Jews. Some have already made their way to Poland and Germany, others are on their way.
The war refugees as well as Jewish people who have remained in Ukraine urgently need our help. Especially food, clothing and shelter are needed.
On this page we would like to inform you how you can help.
NEW VIDEO
What we do
Watch how we are currently helping in Ukraine, Poland, Germany and Israel: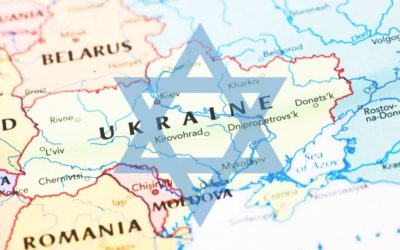 The Jewish history in modern-day Ukrainian territory started approximately two thousand years ago. There were wars,...
read more
Protection, comfort and help for Jews and Messianic communities in Ukraine
The end of the war and that human lives remain unharmed
Wisdom and godliness of governments
The salvation of people in this situation
Help us to support Messianic and Jewish people in Ukraine, fleeing as well as in their new homes.
Please state "Ukraine" as the intended purpose.
As a sponsor, you help refugees to arrive in Germany. You support with practical things in everyday life, such as shopping, bureaucracy, driving services, translations, etc., and give arriving people the opportunity to find a church or a house group.
Download our Ukraine flyer to give other people the opportunity to support us: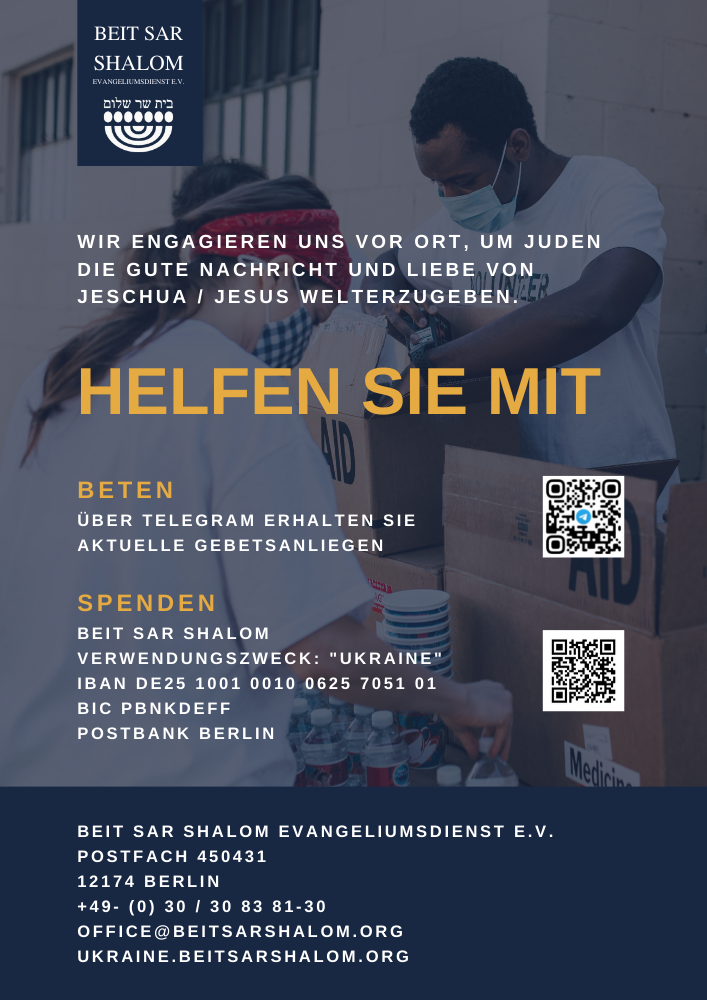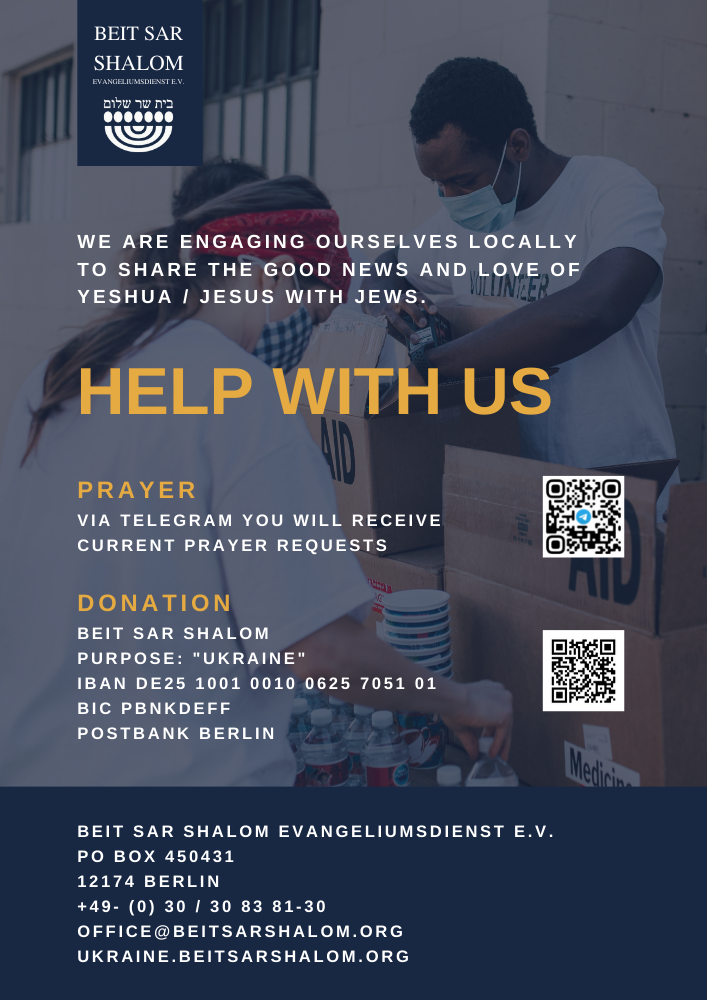 Get in touch with us and let us know what's on your mind: